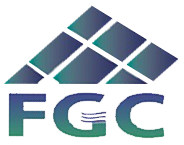 Company Introduction:
FOUNTAIN GULF Est. was established in the year of 2006 with the objective of providing quality services in the Field of
Contracting Services (Civil Earth Works like Backfilling, Site Preparation, Asphalt Works & Fencing Works)
Trading Services (Fuel & Water Supply)
Equipment Rental (Light & Heavy Equipment Rental & Transportation Rental)
Cabin Rental Services (Labor Camp Rental, Office Cabin Rental)
Supply of Multi discipline skilled and unskilled manpower throughout kingdom in trading business. Since its established, FOUNTAIN GULF has been involved in Several project of diversified nature covering multi-disciplined activities and has successfully handled different tasks as a direct contractor, sub-contractor or through supply and management of manpower.
FOUNTAIN GULF Est. is now intendance to future expand its scope of activities and business by improving the quality and business by improving the quality and increasing the quantities of services in industrial areas As the establishes our new office in Dammam to cope up with growing activities and increasing demand in the eastern province Jubail industrial city.
The company is sufficient equipped with all sorts of Civil Construction machinery and rigging equipment for it operation all over the industrial city. At present, the company employs a work force, which included management cadre staff, Middle semiskilled and fully skilled workers and take special care to meet project specification, industry standard and client requirements .