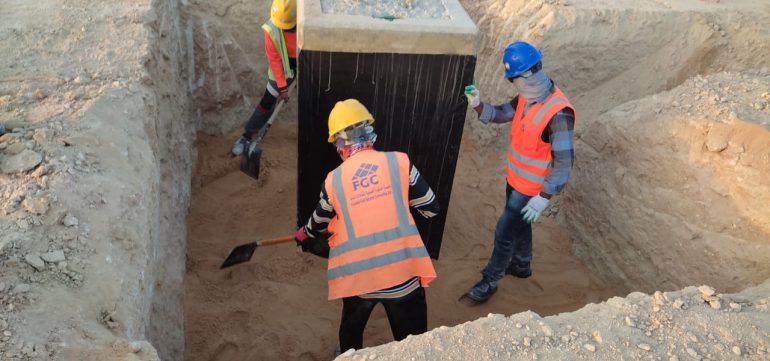 Lighting Poles
Fountain Gulf offers light poles or lamp posts are "engineered" structures, designed to support single or multiple luminaires. They may also be used to support signs, pennants, banners, flower pots and other decorative items.
Fountain Gulf also do number of high strength steels for roadside column applications such as lighting poles, signs and traffic lights. The exceptional properties of these steels ensure the safety of motorists and passengers, even in a direct collision.
Finding the right amount of illumination for your outdoor space can be tricky. You want a commercial light pole that is powerful, long-lasting and affordable. With the use of 4-inch steel square light poles, you can easily find the right lighting solution for your parking lot. Perfect for roadways, parking lots, and other areas in need of extra lighting at night, these 4-inch steel square light poles are an attractive and affordable way to ensure the safety and security provided by proper nighttime lighting. Our 4-inch steel square light poles feature two drill holes, each 180 degrees from each other. These commercial grade light poles are mechanically cleaned, coated with a baked-on powder topcoat, and painted dark bronze.