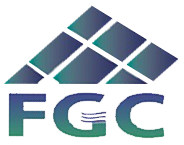 Health & Safety Environment (HSE) Policy:
Fountain gulf general cont., trading& transportation is dedicated to provide its clients with the highest safety contacting services that meets and exceeds regulatory and obligatory requirements.
This can only be achieved by implementing rigorous safety controls and by ensuring that project delivery system is in full conformity with the contract requirement and specifications.
Fountain gulf general cont. trading & transportation. Believes that safety is line responsibility and it is our endeavor to provide safest possible working environment to our employees and those with associated with our operations.
Fountain gulf general cont. trading & transportation. Will continually seek to improve its safety system effectiveness towards customer satisfaction by refining its project delivery through effective training of its staff and implementing safety system that confirm to the requirement of OHSAS18001:2007.
HSE Objectives:
FOUNTAINGULF believes that pursuit of high standards of health & safety and a positive approach towards protecting environment is an integral part of efficient management in construction industry.
All employees will be trained and made aware of the HSE requirements of the project and all mandatory requirements.
HSE performance will be monitored throughout the project. The statistics will be reviewed and efforts will be made towards continuous improvement.
All civil activities will be carried out using efficient and safe work practices – clear construction plans, methods of work and safety guidelines.
Hazard identification and risk assessment will be carried out on a regular basis and necessary control measures will be implemented. Necessary posters on related hazards will be displayed.
All accidents and incidents will be investigated and reported to the management and where applicable, to the relevant government authorities.
Management would welcome all constructive ideas and suggestions towards improving HSE performance.
The implementation of this policy is a commitment of fountain gulf general cont., trading transportation's management and shared responsibility of its employees
---
Quality Management Policy:
Fountain Gulf Contracting is totally committed to the safe operation of the project in accordance with all contractual mandatory requirements, local statutes and general good practices.
We believe that leadership lays the Fountain upon which, a solid safety program is built and reflects management commitment in its implementation. Effective leadership and program administration are vital to the FGC of safety, health and environment – loss control program.
HSE Policy statement is detailed below in clause English version of this HSE Policy duly signed by the Managing Director is attached in the subsequent page. This policy is translated in four other languages Arabic, Hindi, Urdu and Malayalam in order to communicate down the workers to be understood in their own language. Periodic
Letters and memoranda (or any other suitable medium) will demonstrate the Management support to the policy on safety, inspection tours, group meetings, and HSE audits as described in individual sections.
This Policy will be displayed in offices and prominent work places at sites and stores and in camp as applicable.
The Management are committed to all HSE initiatives already being implemented by the Project Managers and will endeavor to contribute its best to the excellent performance record on site.