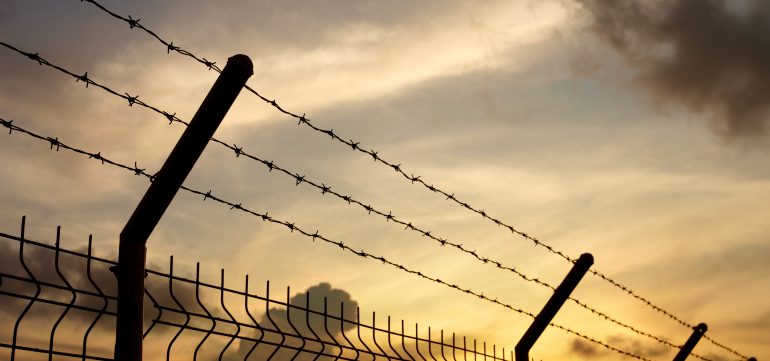 Fencing Works
Industrial and Commercial fencing are terms that cover a range of perimeter and boundary solutions for industries to protect their assets. These range from barbed wire and razor wire fences, to ornamental decorative iron fences‐work to guide people from A to B on your site, or to make a good initial impression. We are also keen to promote newer materials such as PVC and other recycled forms of fencing material on a commercial level; including sound proofing and shading. Please contact us for more details!
Supply & Install
At Fountain Gulf Company, we are a well-established fencing contractor that supply and install all forms of fencing; including the most common forms: palisade fencing and gates, as well as other metal security fencing and gates, such as welded wire mesh fencing, and railings & guard rail. We install palisade and other industrial security fencing for a wide variety of clients; for example: sites, industry (we have extensive automotive experience), and in fact any business nationwide.
There are lots of different types of industrial fencing; these are but a few! We will measure and match your new fencing requirements to your existing or neighboring fencing wherever possible.